REGISTRATION PROCESS
If you want the SUPER PACK offer, choose this option first, otherwise select one of the individual activities.

Once you have made your selection, the "continue" option will be enabled, which will send you to the "REGISTER" window. If you are already registered you can access with your account or create a new one.

Ones you are registered you can "Continue shopping" the other activities of the Menorca Lindy Exchange or "Complete order"
WARNINGS

Registration must be done INDIVIDUALLY, one account per participant, so that we can correctly identify the participants, their role and be able to contact them individually in case of any trouble.

You must fill asterisk marked

fields and a

ccept the "conditions" and "privacy policy".
Events available: 8
Subscriptions available: 1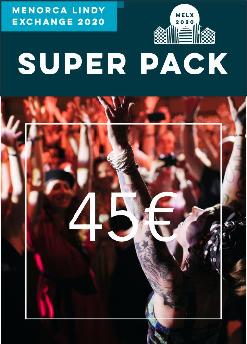 SUPER PACK
SwingXalada Party + Vintage Party + Ciutadella Guided Tour
MENORCA SWING TOUR
Visit to a farm + active tourism + aerial workshop + picnic and dance in Cala Morell + archaeological visit
30 Apr 2020 | 10:00h
in Sortida Plaça des Pins de Ciutadella (CIUTADELLA DE MENORCA)
Welcome
The Swing Crusaders Feat Àngela Furquet
30 Apr 2020 | 20:00h
SwingTapas
01 May 2020 | 20:00h
in Sala Polivalent Canal Salat (CIUTADELLA DE MENORCA)
SwingXalada party
Naomi & Her Handsome Devils + The Stockholm Swing All Stars + DJ Marcos Fuente
01 May 2020 | 21:00h
in Sala Polivalent Canal Salat (CIUTADELLA DE MENORCA)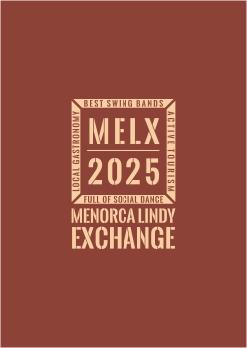 T-shirt MeLX 2020
Mix & Match
02 May 2020 | 18:30h
in Plaça de la Catedral (CIUTADELLA DE MENORCA)
Vintage party
Naomi & Her Handsome Devils + The Stockholm Swing All Stars + DJ Marcos Fuente
02 May 2020 | 21:00h
in Sala Polivalent Canal Salat (CIUTADELLA DE MENORCA)
SWING BRUNCH
Breakfast Lunch with TOPSY Swing Sextet
03 May 2020 | 11:30h
in Claustre del Seminari de Sant Agustí (CIUTADELLA DE MENORCA)