Cinema Pendent encompasses a series of activities run by l'Alternativa Professionals to boost the development of independently produced films and audiovisual projects.


Held as part of l'Alternativa, Barcelona Independent Film Festival, Cinema Pendent 2022 will be held both online and onsite at the Barcelona Centre for Contemporary Culture (CCCB) between 18 and 27 November 2022.

Deadline for entries: 30 June 2022

There is a non-refundable €12 registration fee for each project.
€6 for members of:

Acadèmia del Cinema Català (ACC)

Asociación de Cine Documental (DOCMA)

Asociación de Mujeres Cineastas y de Medios Audiovisuales (CIMA)

Dones Visuals (DV)

Guionistes Associats de Catalunya (GAC)

Productors Audiovisuals de Catalunya (PAC)

Productors Audiovisuals Federats (PROA)

Unión de Cineastas
Regulations and further details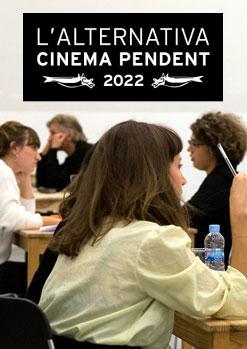 Cinema Pendent 2022
in L'ALTERNATIVA, FESTIVAL DE CINEMA INDEPENDENT (BARCELONA)